Mashiach Conference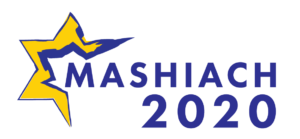 22nd – 25th May 2020
Conference starts: Friday 22nd May at 5pm (3pm to 5pm – registration)
Conference ends: Sunday 24th May in the evening (exact timings tbc)
at
King's Park Conference Centre
King's Park Road, Northampton, NN3 6LL
PLEASE READ CAREFULLY
ALL OPTIONS ARE FOR ONE PERSON ONLY – PLEASE ADD AS MANY AS NEEDED TO THE CART
To ensure your place – and those of your group – at the Mashiach 2020 Residential conference, please purchase the deposit(s) (one per person) and/or one or more of the options below. Each residential booking requires the deposit option to be used to arrive at the final figure but the day visitors pay the whole amount at once by choosing the relevant option.
Alternatively you can use this link to pay any amount: paypal.me/UBMS
If you pay the deposit only, please ensure the balance reaches us by Friday 17th April 2020, otherwise your booking will be cancelled and you will forfeit the deposit.
The Single Supplement is available as an extra: if you do not book the option, we will assume you are happy to share with another delegate.
Once your booking(s) has/have been completed, please fill in the booking form here (pdf) or here (Word document) and send it to administrator@ubmsonline.co.uk.   The form is necessary for us to record details of each delegate in your group so that we can correctly allocate sleeping arrangements etc.
If you are taking advantage of the 10% discount for families, please contact the administrator for instructions or use the alternative payment methods on the booking form, as we are unable to provide the discount on this site.  Or use paypal.me/UBMS after calculating the discount.

WE DO NOT PROVIDE INSURANCE: IF YOU NEED THIS, PLEASE ARRANGE IT INDEPENDENTLY
Item Name
Description
Price

Deposit
Each person booking MUST choose the Deposit option (except for day visitors) - Please add this to the booking for every individual in your group wishing to attend the residential conference
£50.00

Adult - 2 nights
Full Board (balance after deposit)
£160.00

Adult - 3 nights
Full Board (balance after deposit)
£210.00

Single Supplement
Add this to book a single room for yourself. Note: If you do not select the single supplement option, you will be required to share a room with another attendee
£35.00

Young Person {13 - 16} - 2 nights
Full Board (balance after deposit)
£100.00

Young Person {13 - 16} - 3 nights
Full Board (balance after deposit)
£140.00

Child {4 - 12} - 2 nights
Full Board (balance after deposit)
£55.00

child {4 - 12} - 3 nights
Full Board (balance after deposit)
£90.00

Adult - Single Day
This option includes: Lunch - Dinner - Evening Concert (Saturday only). To attend as a day visitor on both days, please add this option twice to the shopping cart
£80.00

Young Person {13 - 16} - Single Day
This option includes: Lunch - Dinner - Evening Concert (Saturday only). To attend as a day visitor on both days, please add this option twice to the shopping cart
£55.00

Child {4 - 12} - Single Day
This option includes: Lunch - Dinner - Evening Concert (Saturday only). To attend as a day visitor on both days, please add this option twice to the shopping cart
£45.00